Does my insurance cover this?
Wow... awkward
Hey, okay, I can do this..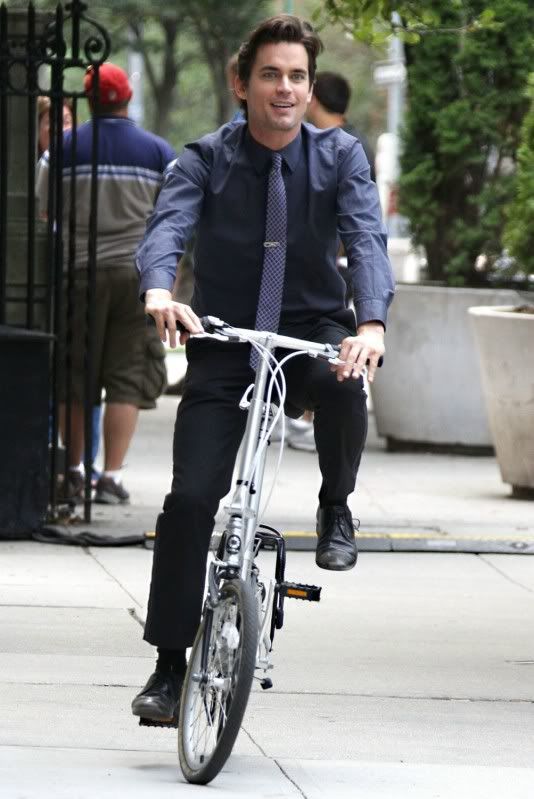 Wheeeee!!!!
In person, Bomer looks a bit ruddier and slighter than on screen, more regular-guy; he's one of those performers who seem to conduct electricity in front of a camera. In conversation, he's engaged and engaging, with an actor's expansiveness—much animation, many hand gestures—and a screenwriter's vocabulary (he calls living in New York City after 9/11 "a diaspora" and the People accolade "flattering, but not a meritocratic achievement"). Overall, his vibe is that of the high-school jock everybody liked, who sat in the back of the cafeteria drawing in his notebook. Which is essentially what he was.

*sighs* :)
Source: mattbomerfan